Earthquake Series Vol.3 @ Myanmar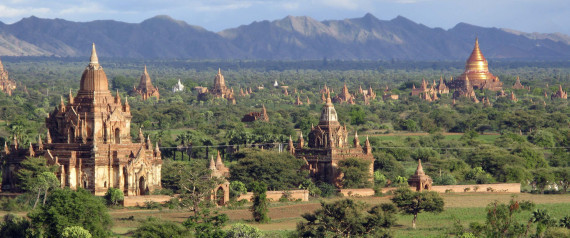 Yangon, Myanmar 2011
At least 25 people were killed and dozens of buildings destroyed when a strong earthquake struck Myanmar near the Thai border, according to information from officials in both countries Friday.

Tremors spread as far away as Bangkok, almost 800 kilometers from the epicenter, as well as to Hanoi and parts of China during the earthquake Thursday, which the U.S. Geological Survey, or USGS, measured at magnitude 6.8.

A Myanmar official warned that there could be "many more casualties" in the town of Tarlay, close to the epicenter, as he confirmed 11 men and 13 women had been killed when the quake struck.

"Five monasteries and 35 buildings collapsed in the town. Those people were killed when the buildings collapsed," said the official, who declined to be named, adding some areas were difficult to access because roads were damaged.

Authorities in Thailand have confirmed one woman was killed on the Thai side of the border.